R-Box
model V
The core of tomorrow's autonomous platforms
An All-in-One, modular ASIL-D computer specially designed and Certified for "L" and "N" type vehicles, ready to create Smart Mobility platforms with or without ADAS functions out of the box and effortlessly.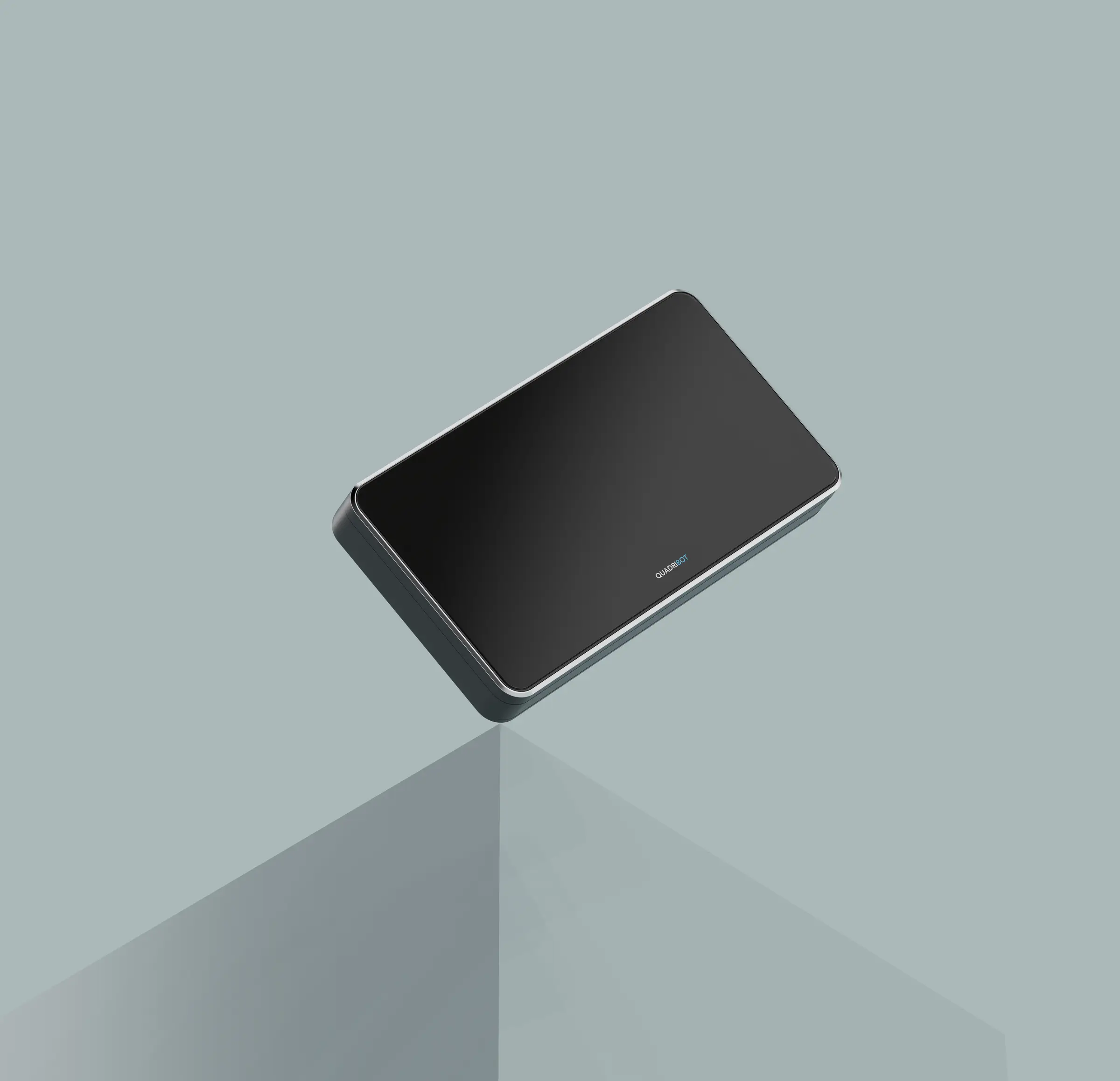 The brain of tomorrow's vehicles
A small and compact, modular computer designed for urban mobility to allow for easy vehicle sharing system and as navigation. Designed for scooters, small vehicles or larger trucks.
Powerful computing​
High-Performance nVidia AGX ​module capable​.
Customisable Modules​
Extra modules can be ​developed for this computer​.
Prototype to production​
From early testing to mass production vehicles​.
Clever design
HMI as instrument cluster, IVI, monitoring, performance assessment tool​
Interfaces
Several Rear covers selected based on power dissipations and selected options​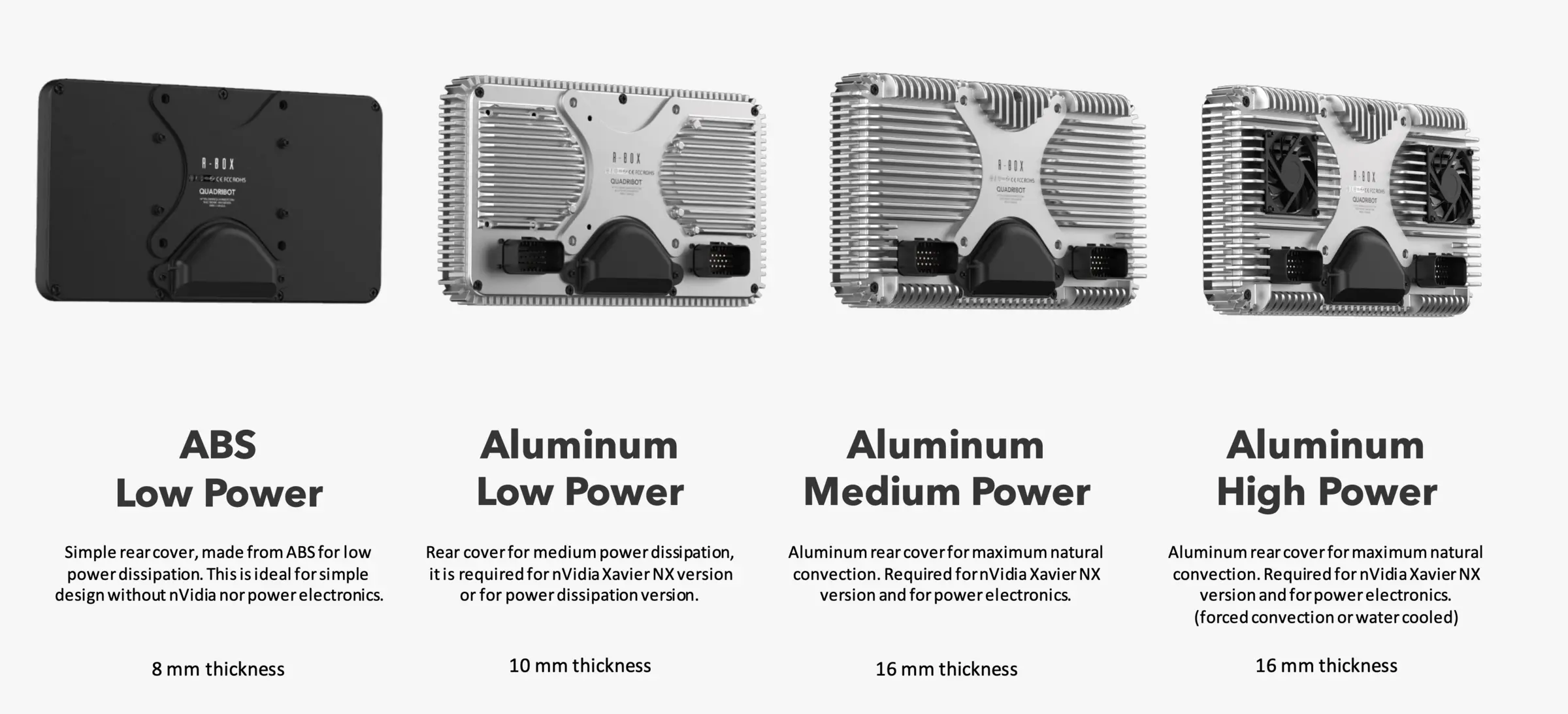 Key Features
BLE, LTE, NFC, GPS, WiFi, TPMS, V2X, LoRa​
A broad range of communication protocols to allow various communication and features for in-vehicle use.
10.2" Sunlight Readable Touch-Screen​
A large display conceived and a custom interface for easy scooter navigation, easy to reach and use.
Low power consumption​
Supports up to 60 V input, the broad range of I/Os can go up to 18 inputs and 12 power outputs​.
Wired connection​
With connections like CAN-FD, Ethernet, LIN, UART, USB it can be linked with most​ vehicle devices.
VCU or BCU functions​
Used as a VCU, the RBox allows from vehicle power-up to driver assistance functions​.
GPU Capable​
Allows installation of a Nvidia NX/AGX to support AI functions.​
Benefits
Instrument cluster​
From scooters to compact vehicles
ADAS capable​
Designed with rider safety in mind​
Vehicle to Vehicle​
Robust and simple communication
Vehicle Control Unit
Body control unit functions
Rbox model M for mobility
Ready for integration with top market solutions​
Graphic Interface ​​
Design and implement graphical interfaces for vehicles, robotic application and stations​.
Automation Sensors ​​
Integration of sensors for vehicle and robotics from ultrasounds, RADARs and cameras​.
Real-Time Simulation​​
Simulate and develop application inside a powerful environment for small to large applications​​.
Applications
Applicable to any vehicle from scooters to cars​
From manual to fully autonomous vehicles​
Fully customizable user interface​
Standalone or integrated mounting​
Features GPS, cameras, DVR, TPMS, Bluetooth, 4G/LTE and many others​​
Configurable high power accessory drivers for windshield wiper, locks, actuators​​
Optimized for logistics and fleets​​
Customization
Custom device volume within limitations​
From battery pack, display or other ECUs​
ASIL or QM only certified device​
Devices with CAN-FD, LIN, Ethernet, BLE, NFC, etc.​
Voltages up to 1000 V (higher values can be possible)​
Microcontrollers from NXP/Freescale, Microchip and Texas Instruments​